Start : 2023/03/31 10:00
End : 2023/03/31 15:00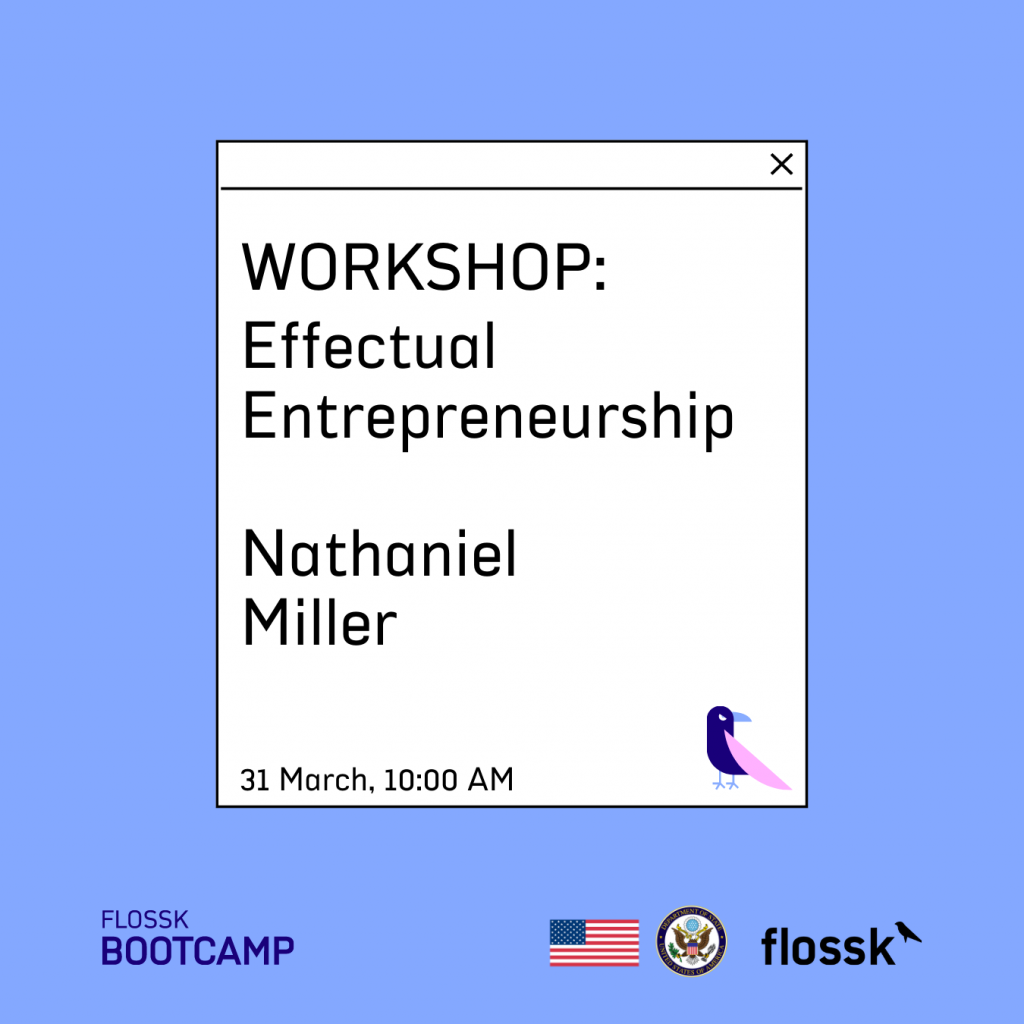 Call for Participants for the Effectual Entrepreneurship Workshop!
🖥️ There are a lot of myths and misunderstandings about entrepreneurship that prevent people from believing they can succeed at starting their own business.
This workshop will attempt to help participants understand that entrepreneurship can be learned and practiced and that anyone is capable of it. We will discuss and practice the principles of effectual entrepreneurship and the lean startup methodology, as well as the criteria that some investors use to evaluate the viability of a new venture.
The facilitator will also share his experience starting and running his own company.
📆 Training will be held at Prishtina Hackerspace from 10:00 to 15:00 on 31st of March 2023.
⚫ Nathaniel Miller is a head of business development with over 15 years of work experience. He started his current company, Pristine Tech, in 2018. He has experience working with Angel funds on new venture investments, and extensive practice turning business ideas into viable business plans. He has experience in sales, marketing communications, project management, logistics, market research, community development, grants management, sales, and business operations. He has strong experience in helping technical teams meet client needs through clear communication and daily operations support. He also has strong experience in developing and executing strategic plans for businesses and non-profits including community outreach, collateral development, and sales. He has an MBA with a focus on social entrepreneurship.
Call for participants will be open until 🗓️ March 29, 2023.
This activity is part of the FLOSSK Bootcamp, supported by the U.S. Embassy in Kosovo and implemented by FLOSSK.
This training will be held only in English*